Case Management Pro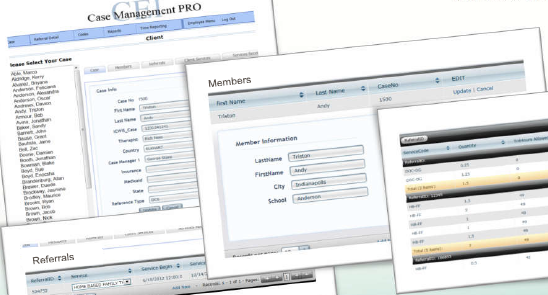 Case Management Pro is a powerful and feature-rich case management and reporting system designed to improve the effectiveness of your staff and management at every level of your organization.
Service providers can focus on what they do best – helping people. Routine tasks such as collecting information, administering programs and managing client or case files can be performed productively and cost-effectively, allowing caseworkers to spend more time with clients, and giving managers more time to plan services.
Case Management Pro helps your organization improve efficiency in day-to-day tasks, such as assessments, case notes, tracking client progress, measuring outcomes, providing referrals, and more.  Case Management Pro provides a cost-effective, baseline software product that can be easily configured to how you work. As your organization changes, Case Management Pro will grow with you and help you achieve new levels of efficiency, transparency, and accountability.
Please call Patti at 219-926-5740 for additional information.
Click HERE to see a complete brochure.